A short introduction to the product
The aero engine is the core of the aircraft, the "heart" of aviation. There are three main types of aero engines: piston aero engines, gas turbine engines, and ramjet engines.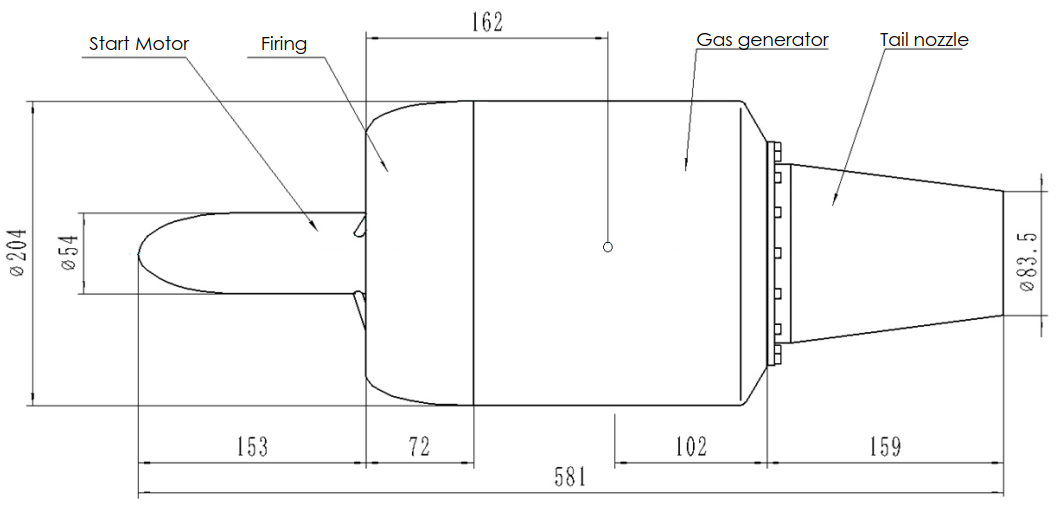 Despite its small size 581 mm x 204mm, our Microjet turbine engine is very efficient and effective, it has a simple structure, a low cost of use and a very interestingstig price. Our Microjet turbine engine can be used as an auxiliary power unit for aircraft. For example, it is added to an aircraft to drive an electronic generator and a hydraulic system to provide compressed air for the start of the main engine. Another important role is to act as engine for jet little aircraft. Usually microjet engines, for aviation, are not intended for individual users becuase such engines are expensive and complicated in structure, but our Microjet turbine engine it is perfect for individual user. We are looking for one or more partners interested in owning this technology, as an exclusive distributor for one or more countries.
If you are interested and need more information, please contact: E2S3 Ltd, Milan Italy, Mr. Venanzio Bielli - President Mobile phone +39-3294527646, WeChat vbielli-e2s3, WhatsApp +39.3294527646, email: venanzio.bielli@e2s3.it

© E2S3 Srl - all rights reserved